Last updated: January 14, 2018
Visits: 1,057

From: May 5, 2010
Last login: Oct/26/2011, 1:14am
User level: Administrador del foro

Number of messages: 111
Percentage of messages over the total: 82.84%

Birthday: January 10
Age: 41 Years
Gender:

Man
Country:
Spain
Priv. messages: Send a private message to the user

Last topics published by Lemariont:


Hola! mil perdones...

Cara a cara...

Reglas de Combate de los Sky Corsairs

Ideas de formación del clan Sky Corsairs.

Trasfondo de los Sky Corsairs.

Enrrolarse en los Sky Corsairs.

Wellcome into the private room.

Ide for New Clan: Mercs. [SC] Sky Corsairs

Special report of Mercs.

Planes: Comparatives by Shern.

Users's signature:
-Pájaro Loco a Comadreja Audaz! gorrión a las 6...
User's photo: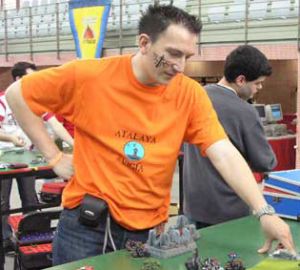 Board avatar:
Specific avatar for this board




Default avatar:
Default avatar for all boards